Leicester Tigers' Ladies kindly invited the society to cover their debut at the Welford Road stadium. The exhibition match saw the club play in both home and away tigers' kit in front of a few hundred fans, marking the occasion. Bomber took the opportunity to match observe Mark on the day.
We hope this to be a great partnership and continue to support women's rugby, with referees and teams of three where possible. On a positive note, the sun was shining and a great day out was had by all.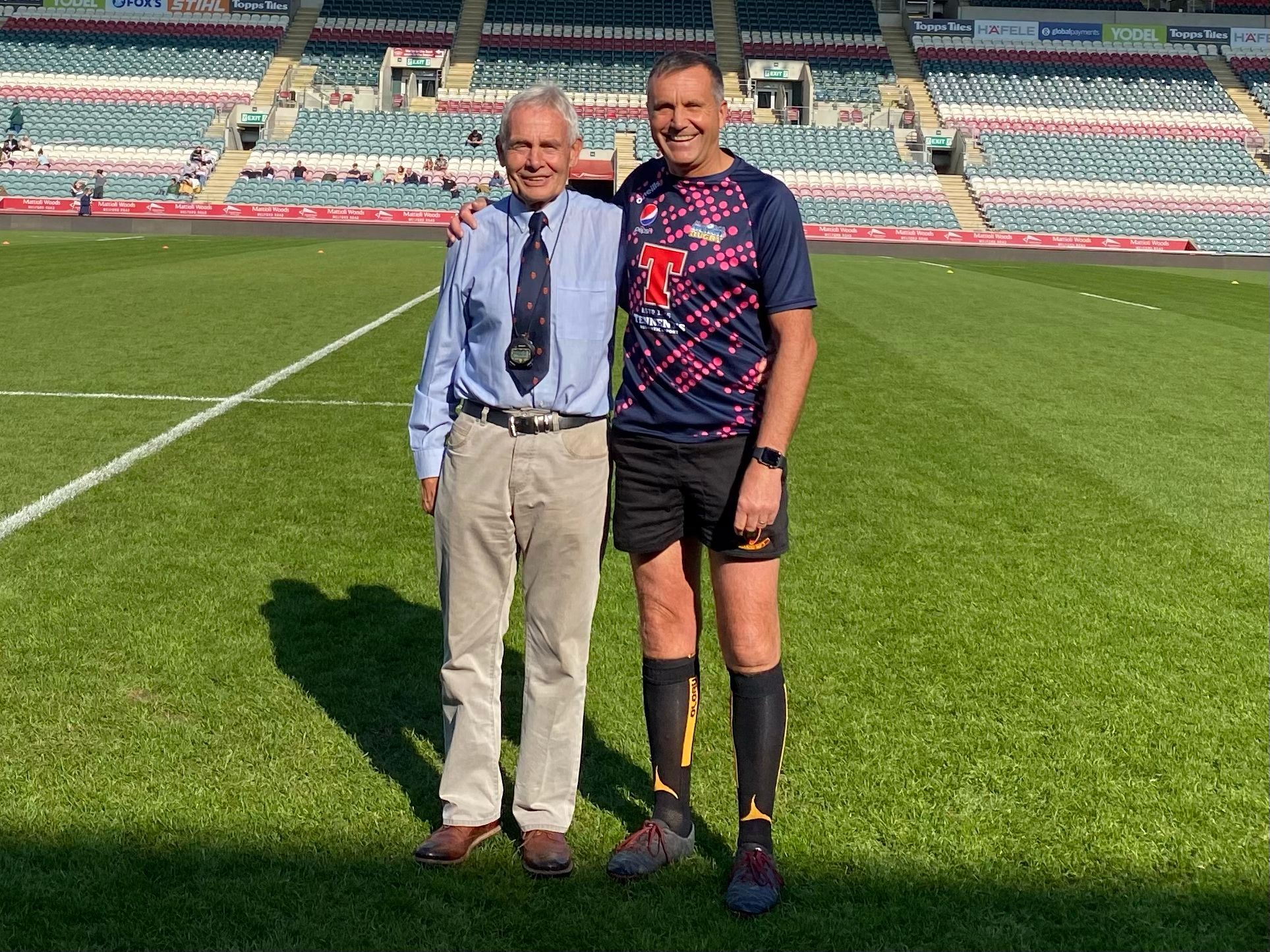 Mark Elliott & Bomber Wells.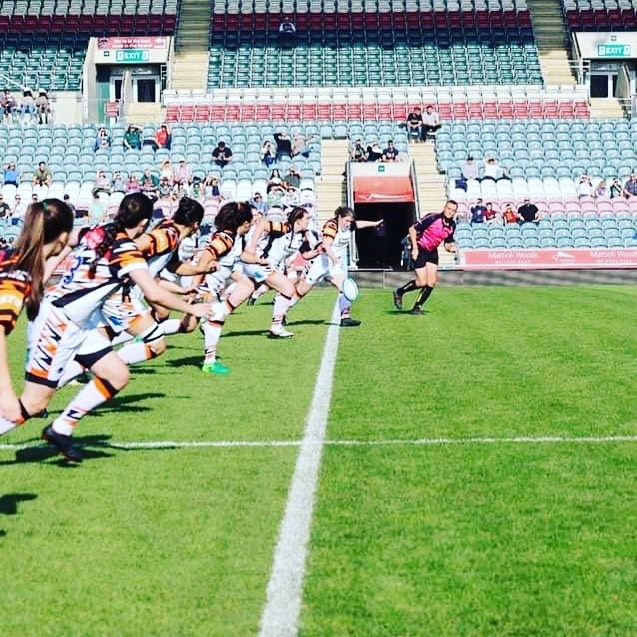 Mark sporting the brand new pink shirt on its own Debut @ Welford Road!