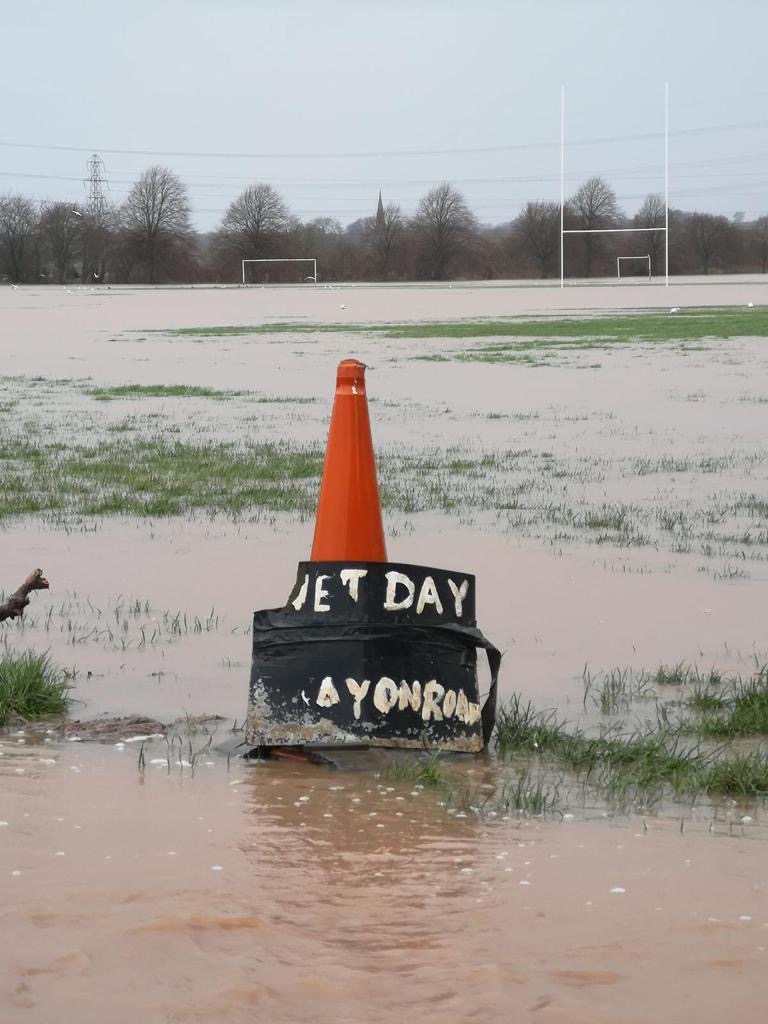 Loughborough RFC on Sunday 16th February 2020. One veteran was heard to say, 'we'd have played in my day!'
Our Annual Dinner is only 2 months away
All the details are in the poster below with the Society keeping the costs the same as last year so please sign up with your friends for a great evening out.
See the winners of the Whistlers Trophy for the clubs and the Referee of the Year Trophy.
Remember you can pay for your tickets direct into the Society Bank Account please put your name on the transaction - all the details of your guests please direct to John Haggart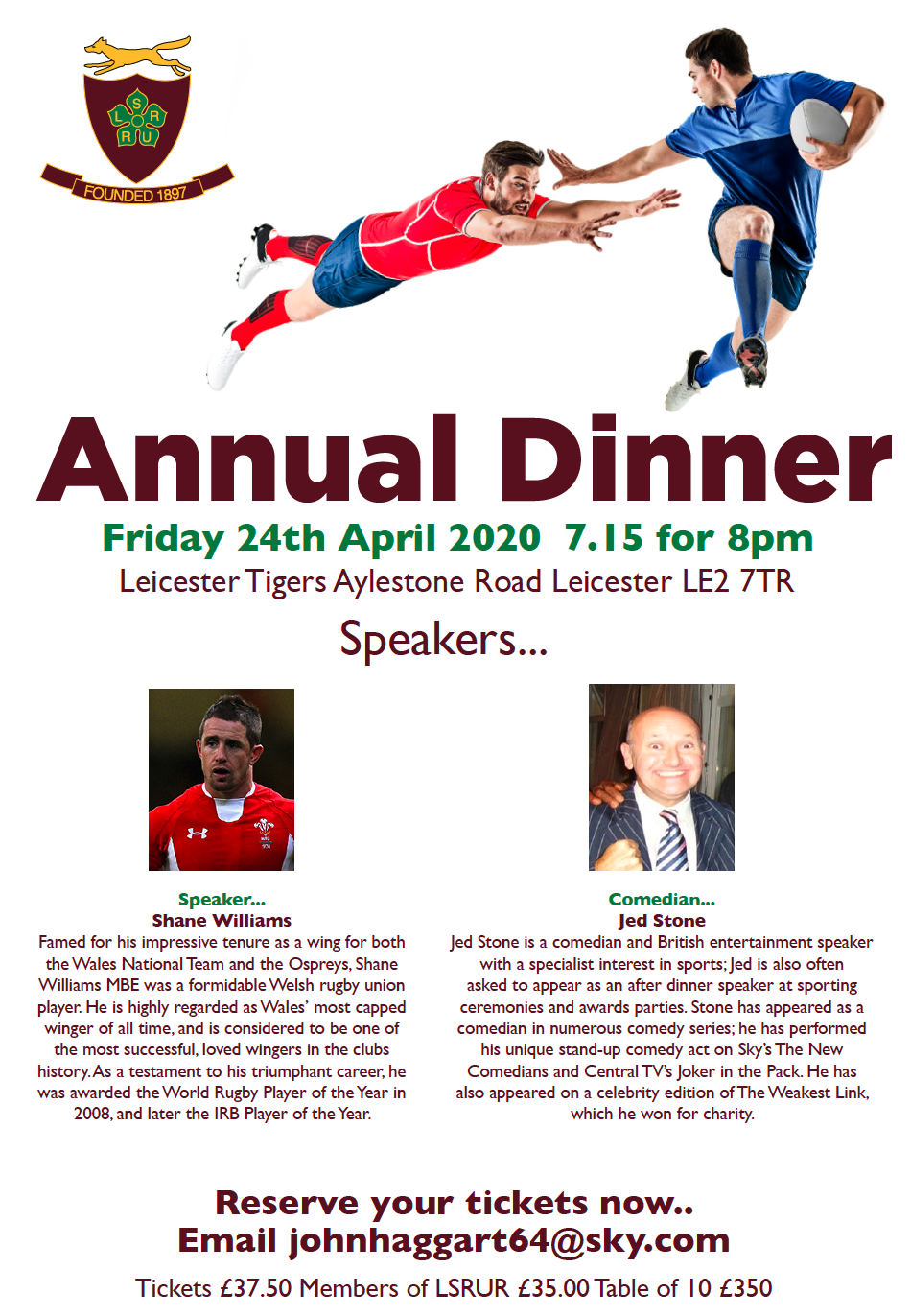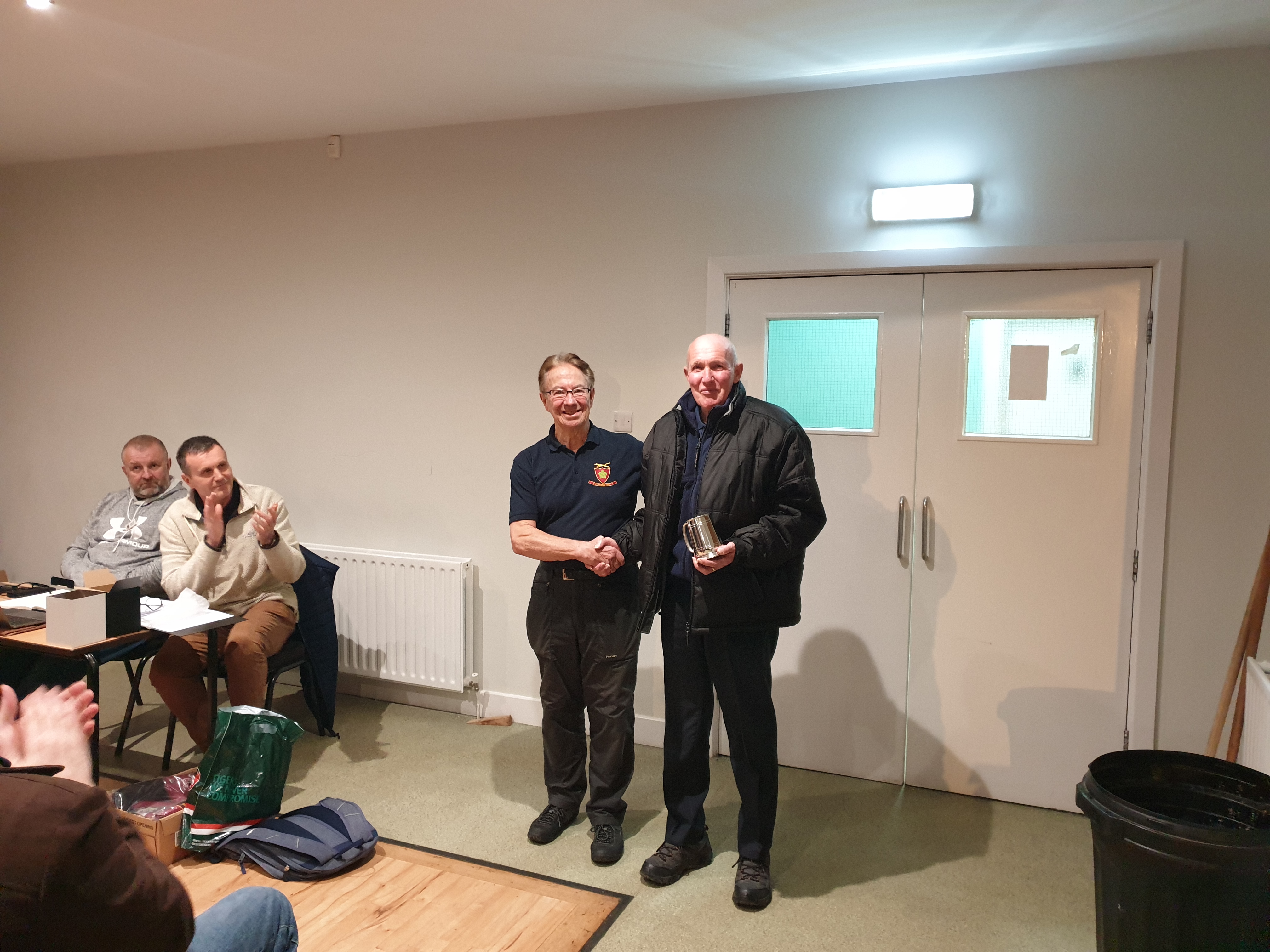 Roger Woolley receiving an engraved tankard from LSRUR President, Kerrel Wills, at the recent members meeting.
Roger has recently stepped down from the role of LSRUR Quartermaster, after almost 40 years service; a quite remarkable feat.
Well done Roger and we hope that you can now enjoy meetings, without having to carry large bags of kit around; a huge thank you for all those years service, from all members of LSRUR.
Please note, the January Members' Meeting will take place at Vipers RFC rather than Belgrave RFC this Monday 27 January 2020 . This is a one-off and future Members' Meetings will take place at Belgrave as usual.

As always, the meeting will be a 7pm for 7.30pm start.
The newsletter can be read here