On Sunday 4th November 2018 Leicestershire Rugby held a 100 Year Memorial Service Match at Coalville Rugby Football Club.
Two matches were held, the first was a Leicestershire U18 team v Welbeck Sixth Form Defence College, followed by a match between a Leicestershire 15 that was made up of players that had served in the armed forces against The Royal Corps Signals Rugby.
Between the matches a 2 minute silence with colours of the British Legion being lowered in respect.
The Society provided Teams of 4 to both matches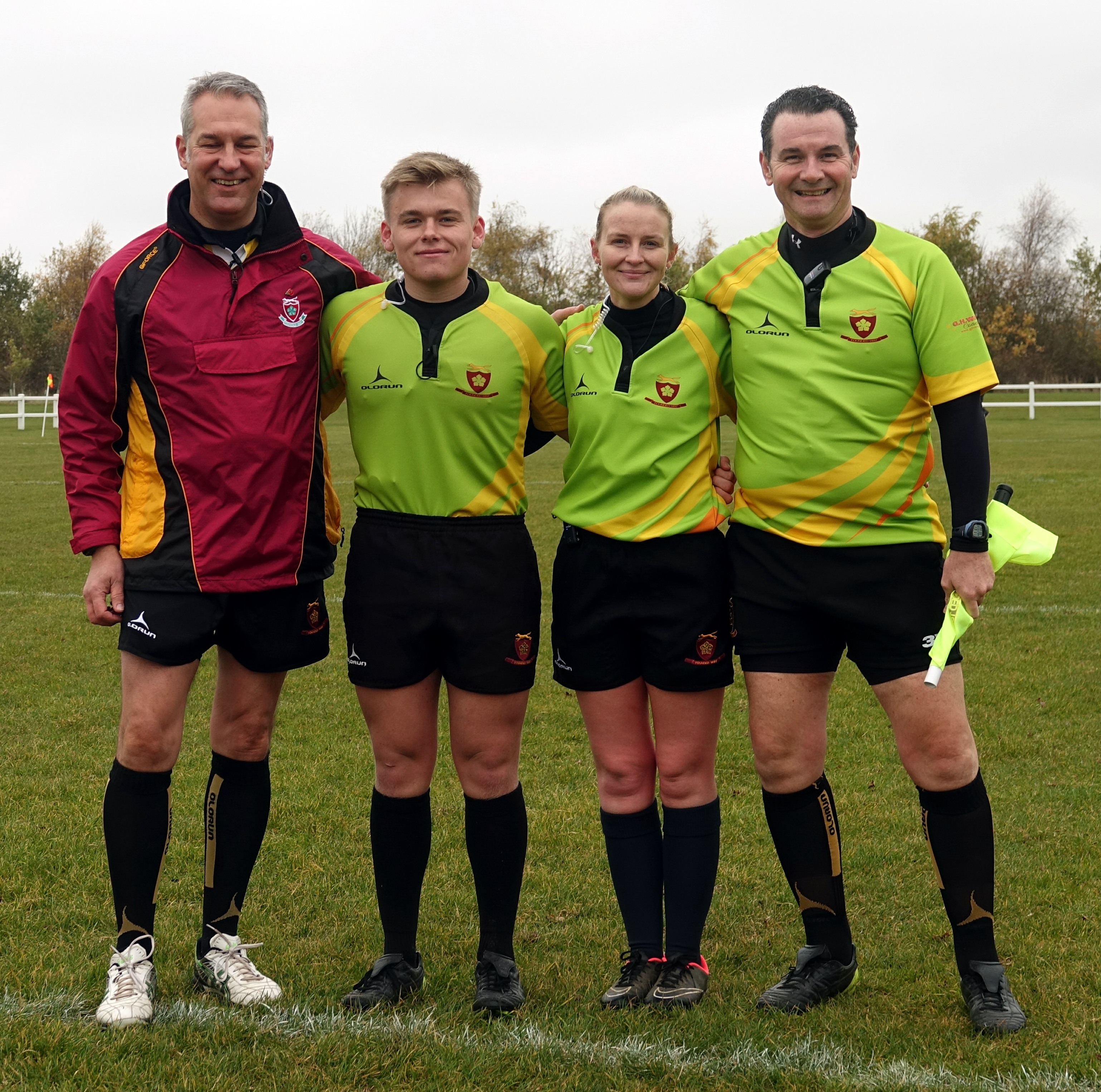 Jenny Burrows refereed the U18 match assisted by AR's Elliott Coombes and Dan Everett and 4th Official Chris Hayward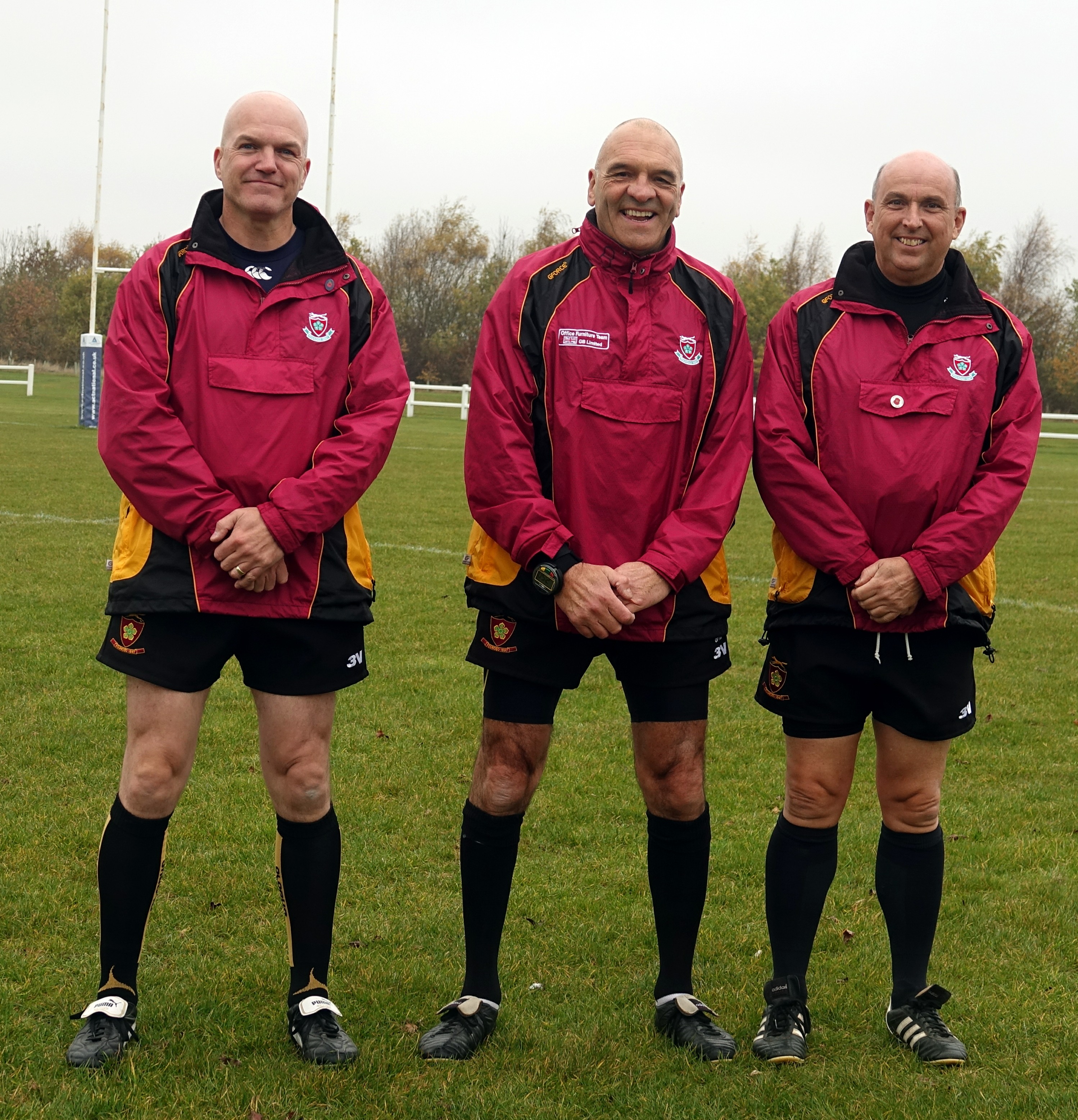 Peter Bower refereed the Senior match with AR's Duncan Chandler and Gavin Hill with Chris Hayward as the 4th Official
Your Chairman & President provide advice to the officials from the VIP balcony